Decor Dollar Tree Tabletop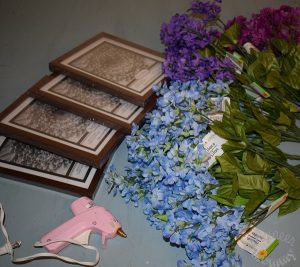 If you've followed my blog for some time,
you know two things about me. I like to create decor for my home and I like to shop at Dollar Tree. I've made this,and this using supplies from Dollar Tree in the past. Today, I will be sharing how I used some picture frames and lilac stems to create a gorgeous floral centerpiece for my dining table.