How to create DIY Ladder Shelf?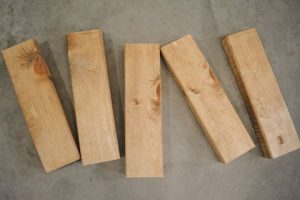 To begin making this ladder shelf,
you will need to go to a hardware store and buy 4) 6 feet and 2) 4 feet. All of these are in 2 by 4s. You will also need 2 sheets of plywood that are 2 feet by 4 feet long.
Start by sanding each wood piece with a sander. Remember to get the front and back along with the sides. Then it's time to apply the stain onto the wood. I'm using Danish Oil in the Medium Walnut color. Also use this to cover the 2 by 4 sheets as well.