How to DIY Kitchen Before & After Reveal?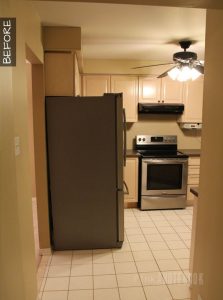 Hello! Today's the day I finally share
my kitchen makeover! It's been a long time in the making (2 years to be exact) and what a huge transformation its been. This kitchen remodel contains a lot of DIY projects, an updated colour palette and a new use of our space.