Including Appliances – DIY Farmhouse Kitchen Makeover for $5000!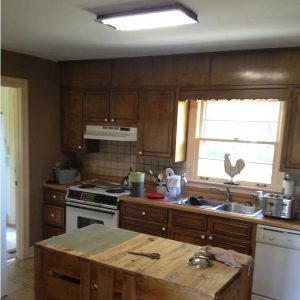 It took almost 6 months, off and on,
to create our Farmhouse Kitchen Remodel and we are so excited to share with you the final reveal! We were able to create a new kitchen, including appliances, for just over $5000, and raise our home's value by TENS of THOUSANDS!