How to DIY 3-Ingredient Tub and Tile Cleaner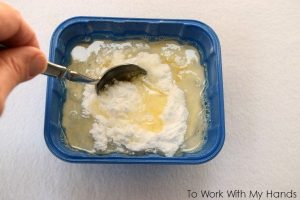 Cleaning your home doesn't have to be toxic!
This easy and inexpensive tub and tile cleaner cleans just as effectively as commercial products – without the addition of harsh chemicals. And, it smells great too!
7-9-17 Update: This project is no longer published on To Work with My Hands. Proportions are included below.