Pallet Wood Hanging Rack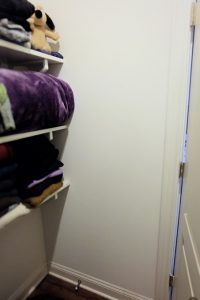 Need extra storage?
Looking for a tidy yet stylish way to hang things? Try this!
So I was refolding everything in our master closet as I am wont to do come January every year when I discover my hoodie collection has grown. I swear, I don't have a hoodie problem.
Rather than refold them and take up valuable shelf space again, I remembered I had some blank wall space available behind the closet door.