Re-do Boho Inspired Pop-Up Camper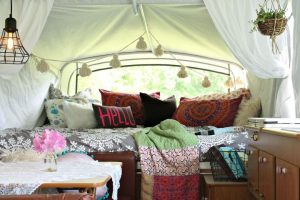 Oh my gosh! I can't type fast enough.
I'm so excited not only to share this reveal with y'all but, to actually be done with this camper so we can hit the road! Today I'll be sharing all the photos of the new interior in the camper. We are in LOVE!