Plain Jane to Glam – Bedroom Makeover!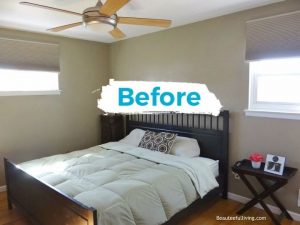 Like most older split-level homes,
our master bedroom is very small. It makes me crack up to even call it a master bedroom, given its size. Although our bedroom before our recent overhaul wasn't terrible looking, it was definitely "Plain Jane." It's like we tried updating the room but never quite made it to the finish line.