How to Makeover Backyard by DIY Landscaping Project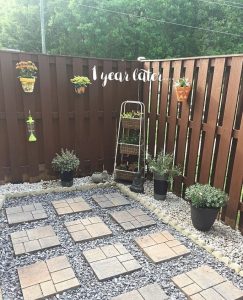 Our backyard area was in dire need of help!
This is how we transformed our "weed garden" into a more manageable space. You can also check out my blog for the full details: www.alchemy-home.net
***Update**** The response to this post has been overwhelming, thank you all! I had no idea that this would be viewed and shared so many times when I originally posted it; my husband and I now like to lovingly refer to our patio as "the most controversial backyard on the internet" 🙂 If you're seeing this for the first time, you can skip over this part and come back later!