How to Make Anthropologie Inspired Vintage Dissolved Mirror?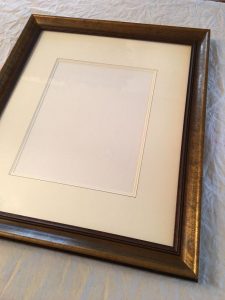 Jos and I have recently fallen in love with the gorgeous
Dissolved lace mirrors over at Anthropologie. However we did not love the price tag. Here's the $2000 version..
So, we did what any self respecting DIY'er would do, we went to the thrift store.
Below we will walk you through how to make your own Vintage Dissolved Mirror Iron Orchid Style!