How to Make You 80″s Bathroom Budget Renovation?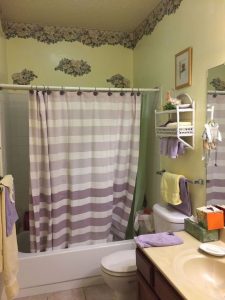 We gave a 1980's bathroom a modern
update on about $1000 budget.
My sister wanted help with renovating her guest bath now that her daughters were out of the house. It was pretty dated and felt really small. She had previously scraped off the wallpaper, painted, and added a border – popular in the early 90's.