Vintage windows turned into wall decoration
You will need:
Old windows,
window cleaner,
battery powered fairy lights,
WD-40,
French cleat,
some lace fabric
and rust-oleum frosted glass spray.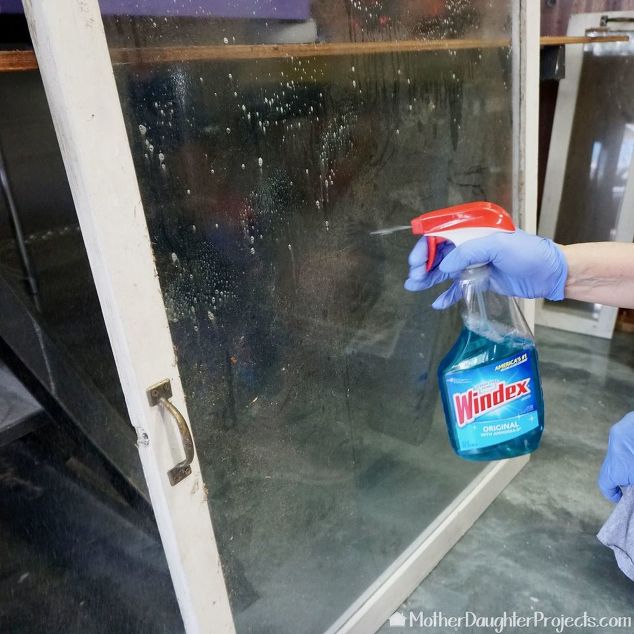 This DIY uses old window with wooden frames.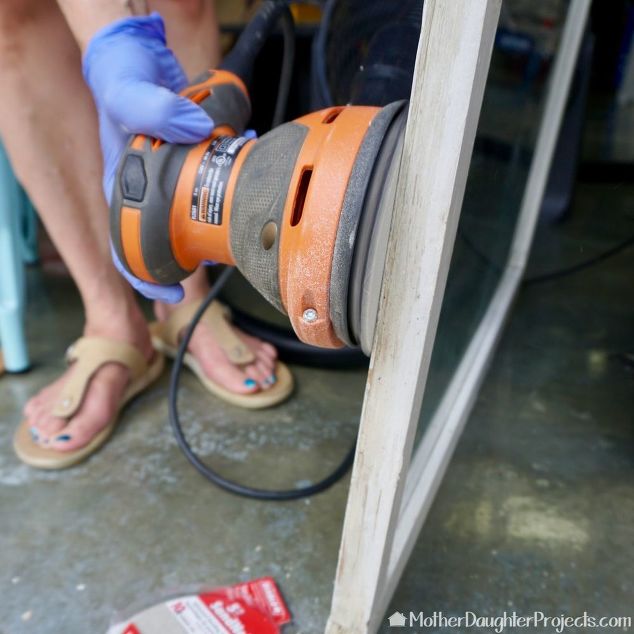 To prepare them, you want them to be as clean as possible, so remove hardware and spray it with WD-40, wipe the glass down with window cleaner and microfiber towel and sandpaper the wooden frames lightly.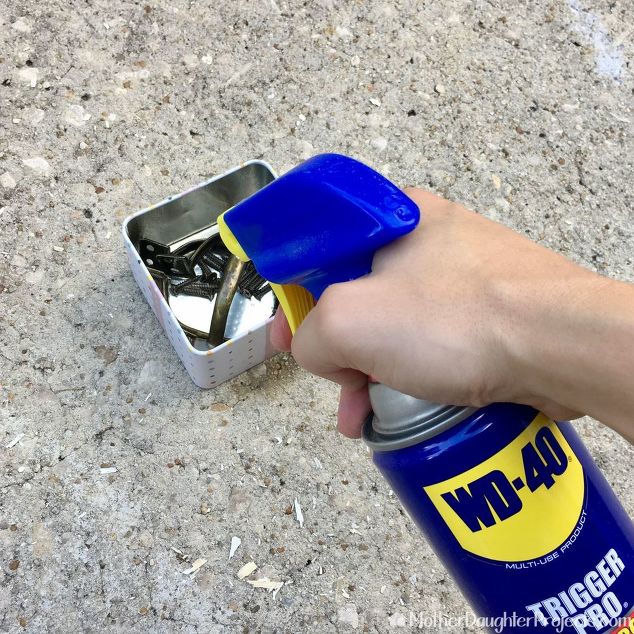 It's recommended to spray a sealer over the wood to prevent the paint form peeling off more.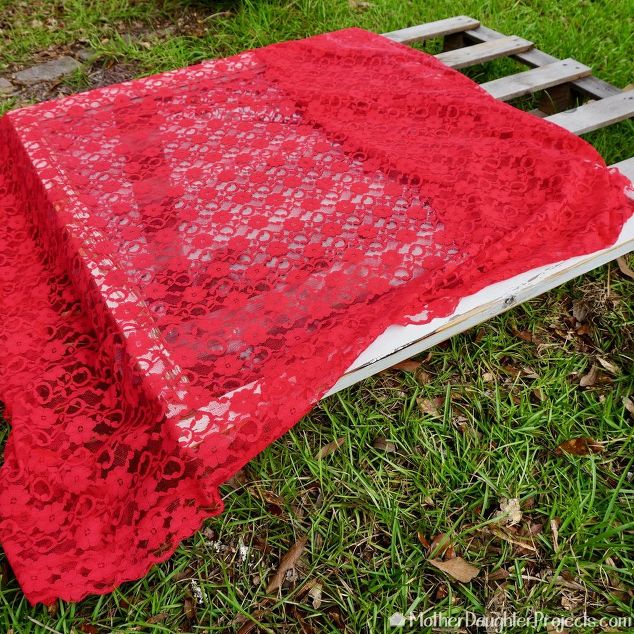 You can continue with decorations – using a lace fabric, spread it over the glass and spray with frosted-glass effect paint.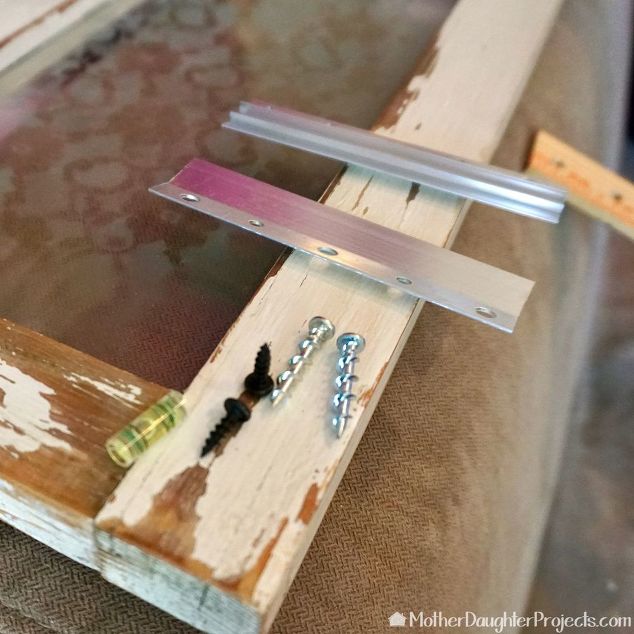 Next, tape the fairy lights to the back of the frames as you desire.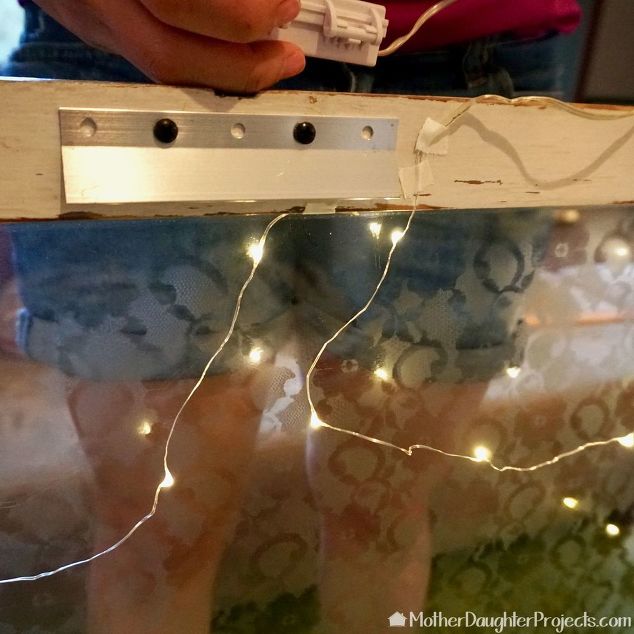 Using the French cleats hang the windows on the wall.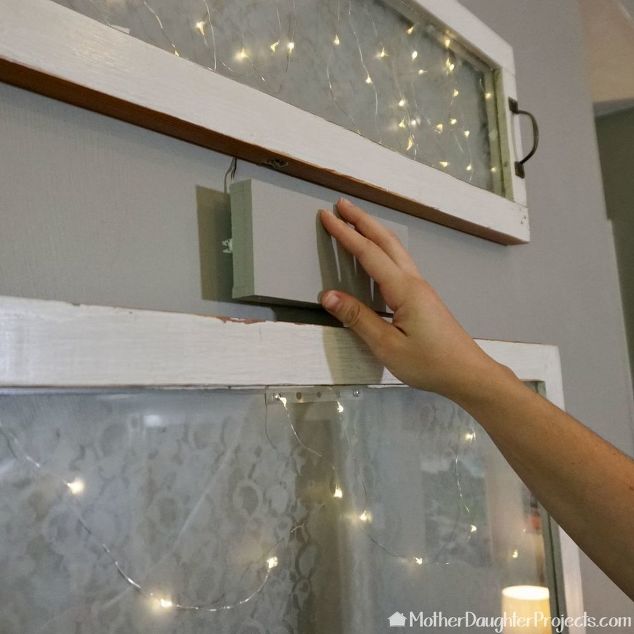 This is how to create a interesting and eye-catching design that will fill up a wall without looking too heavy.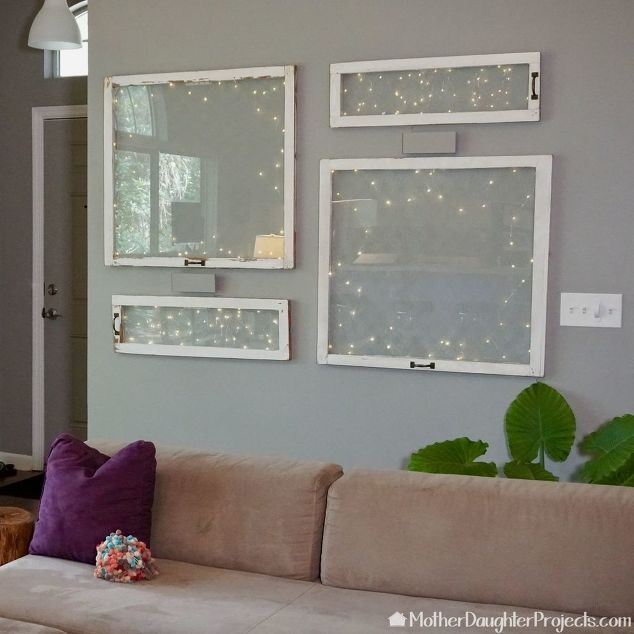 To see more: Here