Make Pretty As A Picture Succulent Planter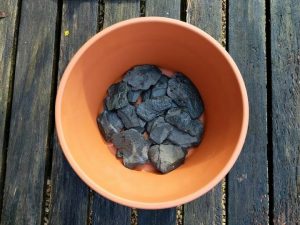 This succulent planter is for the garden,
so we are using the Sempervivum varieties of succulents (also known as Houseleeks and Hen and Chicks). They are super easy to grow, propagate really quickly and come in a vast range of shapes and colours. The only thing these pretty, colourful succulents really dislike is being waterlogged. We have grown them successfully in all manner of quirky plantings including our succulent hedgehog and our chicken wire, moss and succulent toadstool which you can find on our blog.