Decorate Mason Jar Easter Baskets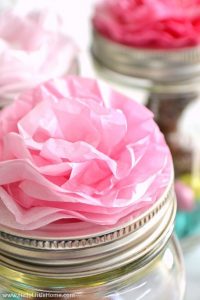 Mason jars are so versatile.
They can be used for everything from food to storage.Most of my friends are a little too old for a full on Easter basket, but I still love the idea of surprising them with something special for Easter. These Mason Jar Easter Baskets are so cute and easy to make, and they're the perfect gift for friends, too!