Make Your Own DIY Industrial Sconces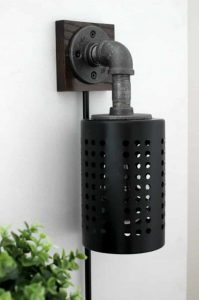 I had SO much fun finding items for this challenge.
This month's theme was to use a thrifted item in our revamped piece. April was the PERFECT month for this challenge, since it was Earth Day and reducing waste and going green is already on our minds. Second hand shopping is the perfect way to go green, and the shelves in my local store were FULL of potential! LOVE that Value Village's #RethinkReuse campaign focuses on this! As soon as I saw the old lamps in the aisles, I knew what I was going to do!