DIY Project.. Oh the Things I Have Learned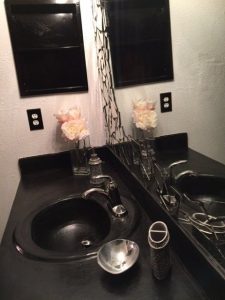 The 80's have called…
My beauty before.
The heavy splotches on the wall is the drywall mud that I experimented with to create texture.
I added black stain to my concrete sealer to give the counter a glossy black look.
Took the mirror off my medicine cabinet. I use it now to showcase funky perfume bottles.