How to DIY Nightstands on a Budget?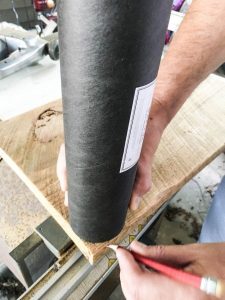 The first thing we did was disassemble the shelf unit.
It was screwed together so it was very easy to take apart. I wanted rounded edges as a safety factor since it was going on the side of my son's bed. We measured an inch on each front corner and then used a round object to draw a rounded edge. Then we used a jigsaw to cut the rounded edges and sanded the edges to give them a smooth finish.