Antique Dresser Makeover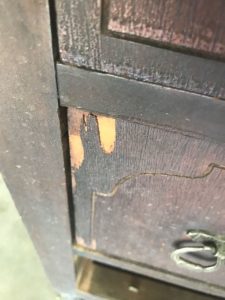 The dresser had some severe veneer damage.
On the drawer fronts as well as the top. It appeared it may have been in a fire and suffered a little smoke damage. But nothing that could not be fixed of course. The bottom had veneer damage, but I decided not to repair it. My goal here was not to make the dresser look brand new. I wanted to leave some of its damaged character in place.